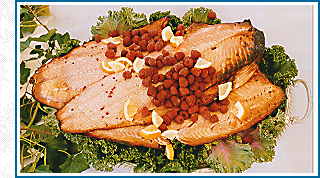 We can handle every detail...
From courteous and knowledgeable event planning, fabulous foods, complete bar and beverage service, extensive equipment rental; to polished and professional service for your event. Our staff is licensed, trained, insured and uniformed in black and white attire. Or, if you prefer, our staff can be dressed in festive or theme costumes.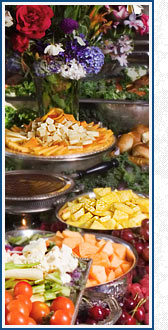 At Cravings...we offer many choices.
We have the best service team in our area, ready to assist you. No other company serving Eugene, Springfield, and the Eugene area can offer you the experience and expertise that Cravings can.
There are many aspects to consider when planning and expediting an event
Even the smallest event can have an immense amount of details, logistics and a rigged time table to consider. Many times you can put a person from your office in charge for a corporate event or a family member in charge for a wedding and this will work fine. But in many cases it does not. Consider our years of professional event planning. We have seen it all from the very best to the worst case scenarios. You need to consider what needs to be done, when it will get done and that your wishes will be carried out. If you have your doubts or do not want any added stress on your wedding day or the grand opening day of your new facility then it is time to put the event details in the hands of a professional.
Let us help take the stress out of planning your event!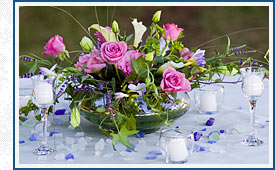 As caterers all of us at Cravings will handle all the details of your food and beverage service and all the equipment you have rented from us. The cost for coordinating all of these details is included in your event package pricing.
Beyond those details we can arrange floral services, photographers, DJ's, sound systems, chartered bus services, wedding day or corporate event day concierge, special event party favors, hotel accommodations, gift baskets for VIP's delivered on their arrival date to their hotel, securing event sites, event decorations, wedding ceremony and all wedding events coordination and more. All for a reasonable fee.
Our reputation is based on experience, quality, and service.
We are always happy to provide you with event estimates at no charge. If you have a special menu in mind or don't find what you are looking for, give us a call or drop us an email and we will custom design a menu just for you. Our chefs love trying and creating new items.